COUNTERTOP INSTALLATION STARTING AT $30 PER SQUARE FOOT
Granite & Cabinet Works fabricates and installs custom countertops and vanities in granite, marble, limestone, natural stones and engineered quartz-based products. We offer kitchen countertops, bathroom vanity tops, fireplace surrounds, outdoor kitchens, furniture tops, thresholds, shower seats, sills and other custom stone pieces.
Slab Selection 
The first step is to select the material that will soon become your new countertop. You are invited to visit our supplier's warehouse in Elk Grove Village which is located at 1441 Jarvis Ave, Elk Grove Village, IL. There is no appointment needed. If you are interested in Quartz, you are welcome to our store to see the samples.
Free Estimate 
The next step is to find out what your project will look like. Hand drawing or using Google Drawing for your kitchen cabinets with dimensions.
Template 
Once you have received our quote and we have agreed to do the job, it is now time to do the field measurement. We will set up a time that is convenient for you to send our technician to make exact measurements for your job.
Fabrication 
After we have your measurements and you have selected your stone, your material is brought into the Fabrication facility. Measurements are entered into a computerized system to ensure complete accuracy. The stone and edge profiles are cut according to these measurements.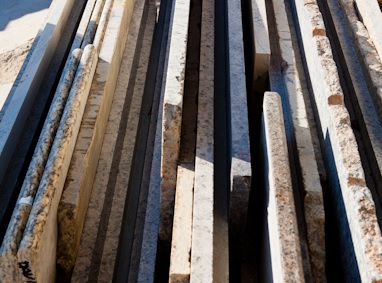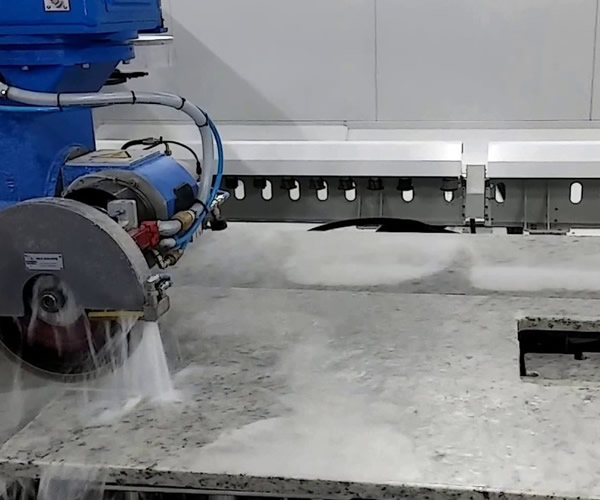 Fabrication and installation can not be scheduled until we have all sinks,  cooktops, or any item that requires cutouts.
Prior to installation all existing plumbing needs to be disconnected and current countertops removed.
Prior to fabrication, For granite slab, we recommend the customer review and approve stone for color, grain, and layout at our shop even if it was previously approved at the stone supplier. We will fabricate without this final approval, but customer will be responsible for finished product.
The customer to supply all items (cooktops, sinks, etc.) which require cutouts or holes in stone.
The customer to note exact location of all sinks, cooktops, and hardware, as noted above.
The customer is responsible to assure that all sinks, cooktops, and hardware will fit in cabinet openings.
Access to the installation site may dictate size and weight limitations on pieces to be fabricated.
All cabinets must be completely installed, must be level to within 1/8" in 10'-0", and clear of all projections.
All moldings (windows, doors, etc.), which will hinder installation, must be removed and replaced by the customer.
In cold weather installations heat is required to allow adhesives on seams and sinks to properly cure and prevent voiding of seam warranty.
The customer is responsible to set proper height of dishwasher and stove and note exact location.
Due to high and low spots in walls and drywall, we cannot guarantee that your backsplash will be flat to all mounting surfaces.
The stone manufacturer applied one coat of sealer to the stone when fabrication is completed. It is suggested that the customer apply an additional two coats of sealer to maximize the stain protection of the stone as soon as possible after installation, and to reseal or check countertop yearly after that.